Top Stations
Newest Stations
Top Tracks History Style!
HardStlyle Mix! Darude – Feel The Beat (Original, JS16 Dark, Rocco & Heist Remix) (Groovilicious – GM 242) [r24506]_0
Spread Love (Radio Edit)
Lorenzo DiGrasso & Brad Blondino feat. Rahiz Respect
Dj Buangons: Aretha Franklin Joel Corry f. MNEK
Head & Heart (Jack Back Remix) What'd I Say, Pt. 1 & 2
Dj Buangons: Ray Charles All My Love (Sagan Remix) [TLX Radio]
Cash Cash ft Conor Maynard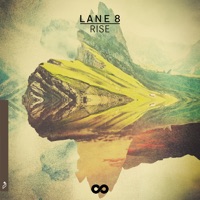 Sunlight [TLX Radio]
Lane 8
Say It to My Face
Ivy Rei
Wondering feat CAPS
Yotto
Just Played
Where Is Our Love Song
Stevie Wonder Ft. Gary Clark Jr.
Let Me Reintroduce Myself
Gwen Stefani
Shine a Little Love
Electric Light Orchestra
my ex's best friend
Machine Gun Kelly ft. blackbear 1) [r46164]_3
Cosmic Gate – Fire Wire (DJ Scot Project Remix, Club, Klubdoctorz Remix, LCF Remix, Corvin Dalek Up Uranus Remix, Bonus Track) (Radikal Records – RAD 99105
A 8 For The Music!
Studio Music Station! Enge Enthan Kadhali
Enakkul Oruvan